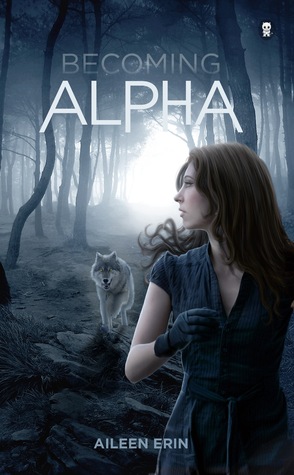 Book Summary
Tessa McCaide has a unique talent for getting into trouble. Then again, it isn't easy for a girl with visions to ignore what she sees. Luckily Tessa and her family are leaving California and moving halfway across the country, giving her the perfect opportunity to leave her reputation as "Freaky Tessa" behind.

But Tessa doesn't realize that kissing the wrong guy in her new Texas town could land her in far more trouble than she ever imagined. Like being forced to attend St. Ailbe's Academy, a secret boarding school for werewolves.

Even if the wrong guy did accidentally turn her into one of "them" and doom her to attending the weirdest high school ever, Tessa can't help her growing attraction to the mysterious Dastien Laurent.

When vampires attack St. Alibe's and her visions pinpoint an enemy in their midst, Tessa realizes that boy drama and her newfound canine tendencies might just be the least of her problems.
Seventeen year old Tessa has grown up with the gift of sight. Her touch reveals to her the persons past events. Because of this "gift" Tessa has grown up bullied and has had to change schools often. When her father is hired at a school in Texas Tessa is more than happy to start somewhere new. What starts off as a fresh start for her quickly turns to be the changing point in her life. Tessa is not normal and her encounter with Dastien will make her even more abnormal. Her world changes when she is bitten and mated.
Tessa is a pretty good character. I found myself enjoying her tenacity and her fight to be able to think for herself and to deal with this her way. No matter how connected she felt to her mate she fought to make her own way. Her reactions were normal, her mistakes were understandable, and her decision was ideal. I didn't find anything I didn't like about Tessa.
Now Dastien was a riddle himself. He was sweet and caring one moment and then running away the next. In the end you understood why. What made me adore his characters was his ALPHA male. His war against himself and his wolf was so intriguing. I for one found myself wanting to learn as much as I could about him and am looking forward to it in the next books.
The romance was pretty good. Tessa was not a pushover but she also wasn't so stubborn that it made me frustrated. Even though she had no choice in loving Dastien she still fought to find the "normal" in their relationship. And although many might classify this as an insta-love story, to me it had some building of it.
Becoming Alpha is book one in this series and I for one am looking forward to reading more about Tessa and Dastien's story.
Pick up this book and prepare for an adventurous read!